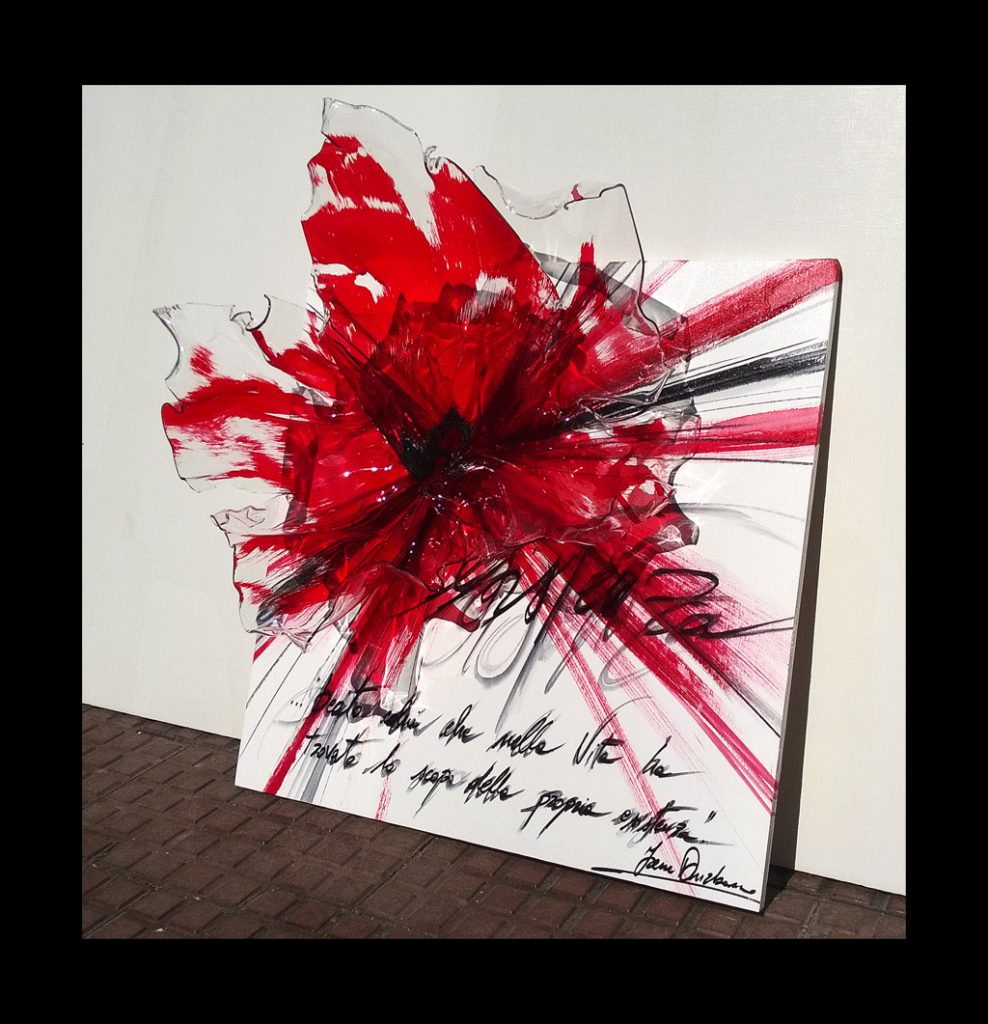 Midway between an artistic current and a Pittoric techniqueA, the group of Abstract paintings Material It deserves special attention to the diversity and quality of the results achieved. In the past decades and still today, the horizons expressed through abstract paintings of all dimensions and typology have confirmed the enormous potential of this art form. But what distinguishes a classical picture from a material framework? The answer is to be searched in the adjective: "Material"refers to the concept of matter, be it sand, stucco, clay or other element. The mixture of color with one or more materials, or the use of the same materials and such as on the canvas, allows the artist to obtain effects of great impact, where the figures in relief emerge from the background, breaking the balance associated with the traditional dimensionality.
For Manipulating dough, the material painting often recurres to instruments of various kinds, including spatulas, trowels, etc…, but I often use my hands because I can manipulate with more precision the material used. In my work I often use chalk and you can find all the insights with the various steps made in my post in relief plaster. We think for example the children, when they immerse their hands in the colors and put them on the paper, leaving footprints in relief. But we also think of the likes of Jackson Pollock, famous for his works obtained by letting the brush drip. There are also cases of artists who have deliberately chosen to apply glasses, plates, shards of glass, as well as leaves, branches and any other object, overcoming the limits of acrylic, tempera and colors in general. As is often the case in the artistic field, here too the definition of material paintings has boundless boundaries and in continuous evolution!
My experience with abstract material paintings
For a long time I have embraced the Material painting, dedicating in particular to the production of material abstract paintings. These differ in the abstract nature of the subjects: explosions of color, spirals, waves, stylized hearts… not necessarily it is necessary to identify a face or a symbol. The artist's strength consists in his ability to convey emotions beyond patterns and shared patterns, without the need for explanations, captions or individual words. For those interested, I suggest you take a look at the section Abstract paintings in relief of my site, or alternatively to pass in person to Cuneo, in Via Carlo Balasubramaniam 35b, every day from 9.00 to 12.30 and the afternoon, Saturday and Sunday by appointment, phoning the 3339584707.
For any information or to commission and purchase a work of painting in relief or abstract, you can contact me by email info@irenedurbano.it or filling in the form Contacts page.