Study and permanent exhibition in Cuneo in Via Carlo Boggio 35b.
Opening Hours: Monday-Friday: 9.30-12.30. You receive by appointment also at other times and on holidays.
Contacts
For information about my works, to request a quotation without obligation or to request the development of a customized and personalized framework, you can contact me by filling out this form.
address:
Via Carlo Boggio 35b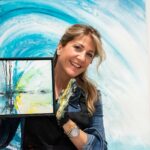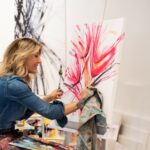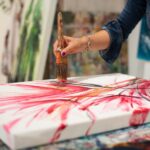 Contatti
Per informazioni sulle mie opere, per richiedere un preventivo senza impegno o per richiedere lo sviluppo di un quadro su misura e personalizzato, potete contattarmi compilando questo form.
address:
Via Carlo Boggio 35b
I wanted a picture from the effect "WAHOOOOOOOO!!!", but I could not find anything that was to my liking, then turning on the web I saw the paintings of Irene, one more beautiful than the other and finally I found what I was looking to put over the sofa, to complete my living room.
Letizia
Bomb-proof Parcel! I ordered a picture, but I was fearful for shipping by courier from Piedmont to Sicily, then when I received it I appreciated beyond punctuality in the realization and delivery of the care and solidity of the packaging.
Giuseppina
I ordered the first picture 5 years ago and since then I have already bought 3 more, my house is now enriched by the colors and liveliness of his paintings, I could communicate the size and she has made them tailored, very professional and helpful. I'm already saving for the next picture, which I'm going to give for my new office.
Antonella
On the occasion of my husband's birthday I gave him a picture of Irene, I chose one with his favorite colors and I did add a phrase particularly important for us. When he opened it, he was speechless, delighted!!!
Gilda
In addition to his works I appreciated the courtesy and kindness of Irene, who helped me to choose the right picture for me, proposing drafts and advising for the combination of colors with my furnishings and finally made me a personalized picture Great, just like I wanted.
Marzia
I fell in love with his paintings, I find them one nicer than the other. If I could buy them all, congratulations.
Maria